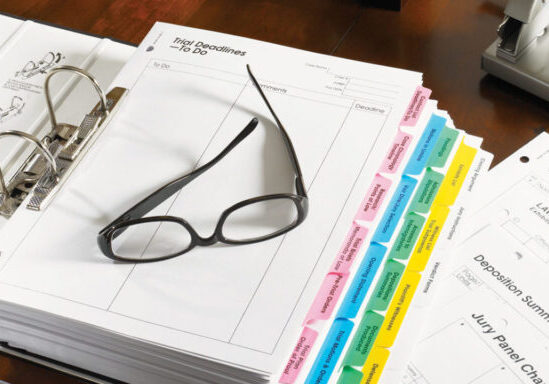 Exhibit Binders are a crucial part of trial preparation. Let Psycoptic Studios take care of these critical documents so that the Attorney's focus remains on the client.
Psyoptic Studios service's include:
Custom exhibit binders specific to our client's needs
Reprographics
Customized exhibit tabs
Electronic bates stamping
To find out more information, please fill out our inquiry form or give us a call at 408.420.3080.
We also accept requests for last minute prints. Call us today!
Demonstratives/ Trial Graphics
Let Psyoptic Studios back up those facts with physical and/ or digital visual support.
Strong visual and sound aids are critical in giving context and supporting facts in a trial. The creative team at Psyoptic Studios is equipped with the experience and knowledge in creating physical and digital graphics to assist in creating clear and strategic illustrations to support your case.
Our services also include production of visual aids in form of Power Point for opening and closing statements during Trial (remote and live edits).
Let's Start...Call Us Today
Psyoptic Studios, LLC
408.420.3080
3141 Stevens Creek Blvd.
#269
Santa Clara, CA 95117
Monday- Friday
9:00AM - 5:00PM